Heaven, How Can We Know The Way?
Many people have formed various opinions and suggest there are many ways to reach Heaven. However, let us not forget that Heaven is God's home, and He is the one who decides who may enter and who may not.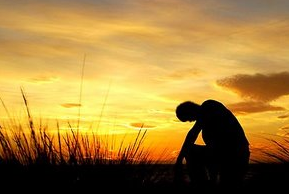 The opinions, philosophies, and religious systems which people have invented are not only useless for reaching Heaven, they are dangerous because they are sure to end in utter failure: "There is a way which seemeth right unto a man, but the end thereof are the ways of death" (Proverbs 14:12).
During His life here on the earth, the Lord Jesus told his disciples that He was going away and said, "In my Father's house are many mansions: if it were not so, I would have told you. I go to prepare a place for you. And if I go and prepare a place for you, I will come again, and receive you unto myself; that where I am, there ye may be also. And whither I go ye know, and the way ye know. Thomas saith unto him, Lord, we know not whither thou goest; and how can we know the way? Jesus saith unto him, I am the way, the truth, and the life: no man cometh unto the Father, but by me (John 14:2-6). The Father's house mentioned here is heaven of which He has gone to prepare.
God's habitation, called heaven, is off limits to any sin. Man and his sins cannot enter there. God forbids it! That is the reason Christ came into the world, to save them from their sins, (1 Timothy 1:15). At the cross God punished His son for your sins that you may be justified in His sight, as if you had never sinned. Remember my friend, if you'll ever be in heaven, you'll be there because you trusted Christ as your own personal Saviour. Nothing else will do.
This way is still open, dear reader. Jesus has already entered into the Father's house and wants you to be with Him in that place of eternal glory. To go to Heaven, you need to do nothing more than realize your hopeless condition and trust Jesus Christ as the One who died for you and rose again. This is salvation by grace through faith. This is the way to Heaven. This answers the question, how can we know the way?
The Word of God presents Jesus Christ, and Christ alone, as the way for ruined, helpless sinners like you and me to enter into Heaven. To cleanse us from sin, He "put away sin by the sacrifice of Himself" (Hebrews 9:26) when He "suffered for sins, the Just for the unjust, that He might bring us to God" (1 Peter 3:18).
For more on heaven, click on, "Heaven, will You Be There" in the menu on the left side.